DINING
NYCU places great emphasis on the quality of the food served in the cafeterias. Great care is taken to ensure that cafeteria facilities are properly maintained and that appropriate sanitary measures are followed.
 
Yangming Campus
There are four restaurants on Yangming Campus, including BEATA Cafeteria, which lies in student living area, which provides easy access, and 7-11, standing between living area on the mountain and teaching area, with multiple products. In addition, HUI-SUN Coffee and L'escargots French Cuisine are close to school gate, offering a relaxing environment for gathering.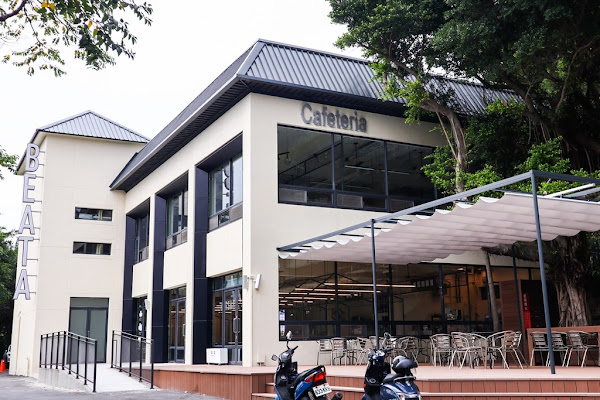 BEATA Cafeteria
This cafeteria, which is a three-story building lies in student living area, follows Loft design. The bright, spacious and warm atmosphere is brought out through several materials like strong hardware, pipeline, glass and music. The food court, covering the first and second floor, contains a variety of food such as brunch, buffet, exotic cuisine and others. Also, staffs can cook by themselves and meet together on the third floor. Hoping to bring students and faculties nice and safe service.
---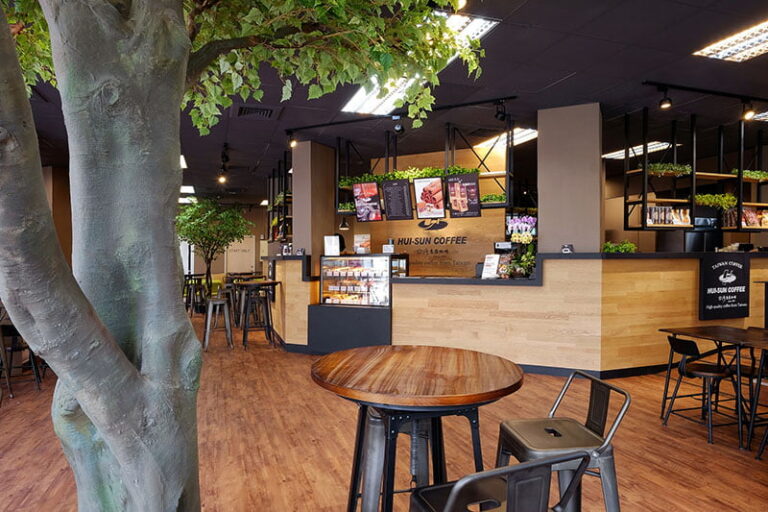 HUI-SUN Coffee
Located on the first floor of Liberal Arts Center, HUI-SUN Coffee is near to the school gate. With the characteristic of having plants lighten up the atmosphere, the outdoor space seems to have been incorporated into the coffee shop. It can be used for gathering, academic discussion, drinking coffee, studying and holding events. The menu involves coffee, juice, light meal, dessert, and souvenir.
---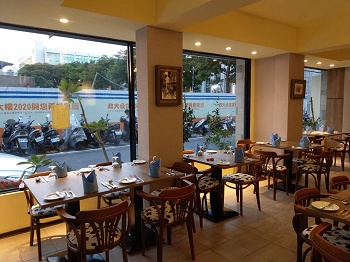 L'escargots French Cuisine
Situated on the fourth floor in Auditorium and Activity Center, the restaurant covers an area of almost 430 square meters, and sets up 120 seats. With roomy space and artistic atmosphere, the restaurant could be applied to wedding and year-end party. The meals are mainly French cuisine, offering steaks, lamb chops, seafood, salad, soup and other Western foods.
Chiaotung Campus
There are 45 stores on Guangfu Campus, involving food courts, fast food restaurants, a supermarket, convenience stores, and cafés. The restaurants, Dining Hall 1, 2, 3 and the one in Graduate Student Dormitory 3, are distributed to different areas, and other dining facilities are dispersed in the library, Dorm 13 and two outdoor diners.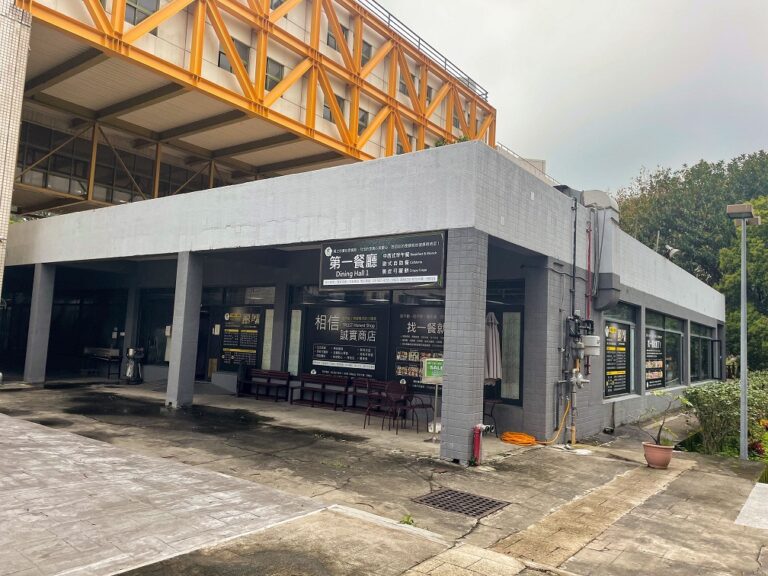 Dining Hall 1
Dining Hall 1, which is next to Student Activity Center, provides students' organizations and administrative units several dining options such as buffet, exotic cuisines like Nanyang foods and Japanese sushi, fried rice and a self-service convenience store.
---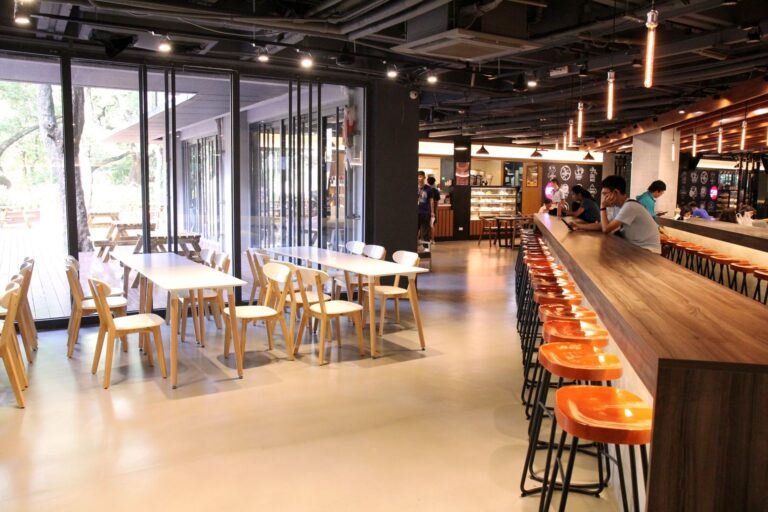 Dining Hall 2
Dining Hall 2 is a food court that contains 7-11, Subway, Laya Burger, and stores selling rice, noodles, coffee, light meal, juice and dessert. Additionally, there is a vegetarian restaurant that offers vegans multiple choices on second floor.
---
Female Student Dormitory 2
Female Student Dormitory 2 has a food court that consists of McDonald's, Louisa Coffee, Family Mart…etc., and provides services with good quality. Furthermore, on the second floor, Da-Lian-Da Store provides faculties and students the advantage of buying daily necessities on campus.
---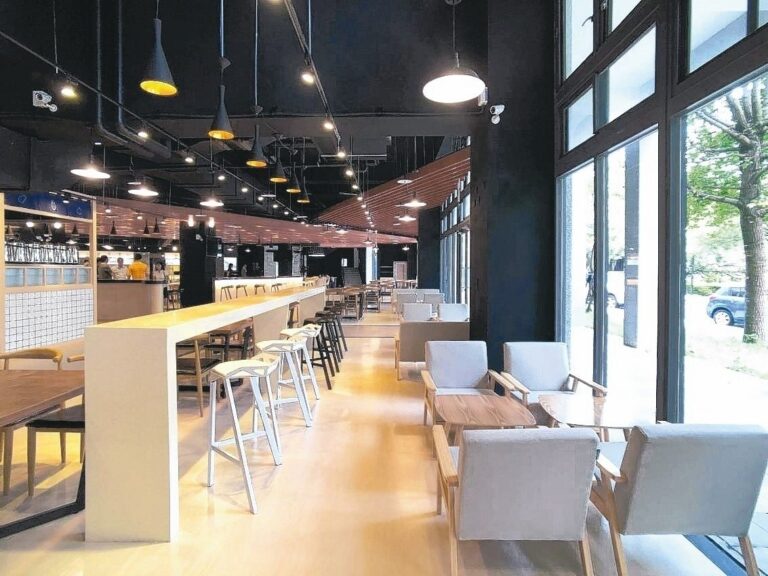 Graduate Student Dormitory 3
The dining hall in Graduate Student Dormitory 3 shows a distinctive atmosphere from others with modern loft style decorations as well as minimalist tables and chairs. Apart from possessing various types of food, the French widows beside the seating area bring the room brighter and more capacious, thus making it a suitable place for resting and discussion for all the faculties and students.